City & state power: Is the Biden administration trying to run your state?
26 Feb 2023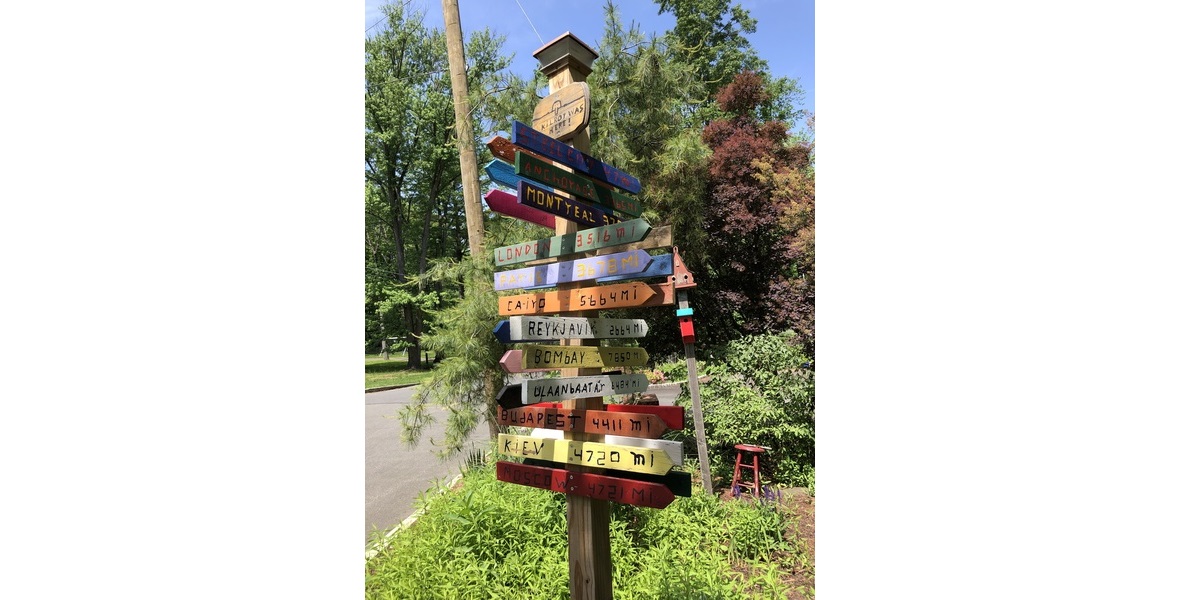 Fingerpost: distances and directions to various world cities (image: Famartin, CC BY-SA 4.0, via Wikimedia Commons)
"Levelling Up: Sub-State Actors as Global Players". This is the topic Philip D. Murphy (Governor, State of New Jersey, USA)1, Nina Hachigian (Special Representative for Subnational Diplomacy, USA)2, Zdeněk Hřib (Mayor, City of Prague)3, Niels Annen (Parliamentary State Secretary, Germany)4, Wladimir Klitschko (Peace Advocate, Ukraine)5 and Cathryn Clüver Ashbrook (Executive Vice President and Senior Adviser, Bertelsmann Stiftung)6 discussed at the 2023 Munich Security Conference7. A discussion about power.
By 2050 nearly 7 of 10 people will live in cities.8 We are seeing more and more action on city and sub-national level, because cities have discovered their interests and their power. In the Ukraine we see the Russian dictator going after cities: The war in Ukraine is a war against civilization. Because where does civilization live? It lives in dense urban areas, in our cities. Our history, human connection, life, critical infrastructure and schools are there - they are in cities. As Klitschko puts it: "If the city of Kyiv would have been conquered, I think we wouldn't have Ukraine now. [...] If you own the capital, if you have control of the city, you have control of the country."
5 D's of Urban Power
Ashbrook has diagnosed 5 D's of urban power:
Demography: When citizens stick together; the capacity to absorb others. The capacity to attract others that can do more. The innovative capacity of cities. What Richard Florida calls the 3 T's: Technology, talent and tolerance.9
Dollars: Our cities are our economic nodes, they connect one another when we're dealing with supply chain hick-ups. Who feels it first: the citizens, the residents, the businesses that work in cities. And then they have to see how they can use their own power to renogiate and get back to delivering those essential services.
Democracy: "Americans have long had a more favorable view of their state and local governments than the federal government [...]. About two-thirds (66%) say they have a favorable view of their local government, compared with 54% who have a favorable view of their state government and just 32% who have a favorable view of the federal government."10 Cities are incubators of solutions. That is where democracy can find itself again.
Data: Part of the way that cities have networked themselves into C4011 and the Global Parliament of Mayors12. What undergirds that is an exchange of experience, proof of concept and data. They know how to address these transactional problems and make those comparative.
Diplomacy: The idea that they are connected and in this rich interconnectedness of subnational actors lies a new version of power. How to influence the nation state, how to influence the multilateral architecture.
So: What does it look like if sub-state actors act as global players?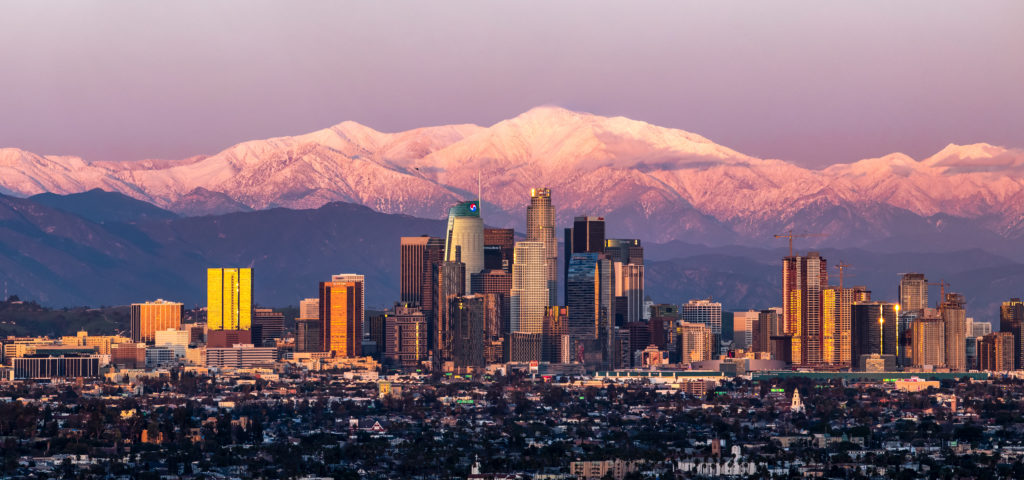 Pact of free cities
Four Eastern European cities bonded together to defend their urban democracies when they were squeezed by governments who were making their lives difficult and to uphold the flame of urban democracy. But also to exchange knowledge, know-how and understanding.
The Pact of Free Cities, founded by the Mayors of the V4 capitals (Warsaw, Prague, Bratislava and Budapest) in 2019, is a global network of cities determined to stand up for progressive values and fight against nationalistic populism.13 A lot of other cities have joined, for example Los Angeles.
Hřib outlines the two levels of this pact. The pragmatic level: Humanitarian aid, direct help and cooperation between the cities. The value-based level: Emphasizing democracy and freedom, based on support for liberal values.
America's Pledge on Climate Change
In the wake of the Trump Administration's decision to pull out of the Paris Agreement, U.S. cities, states, businesses, and universities have reaffirmed their commitment to helping America reach its Paris climate goals.14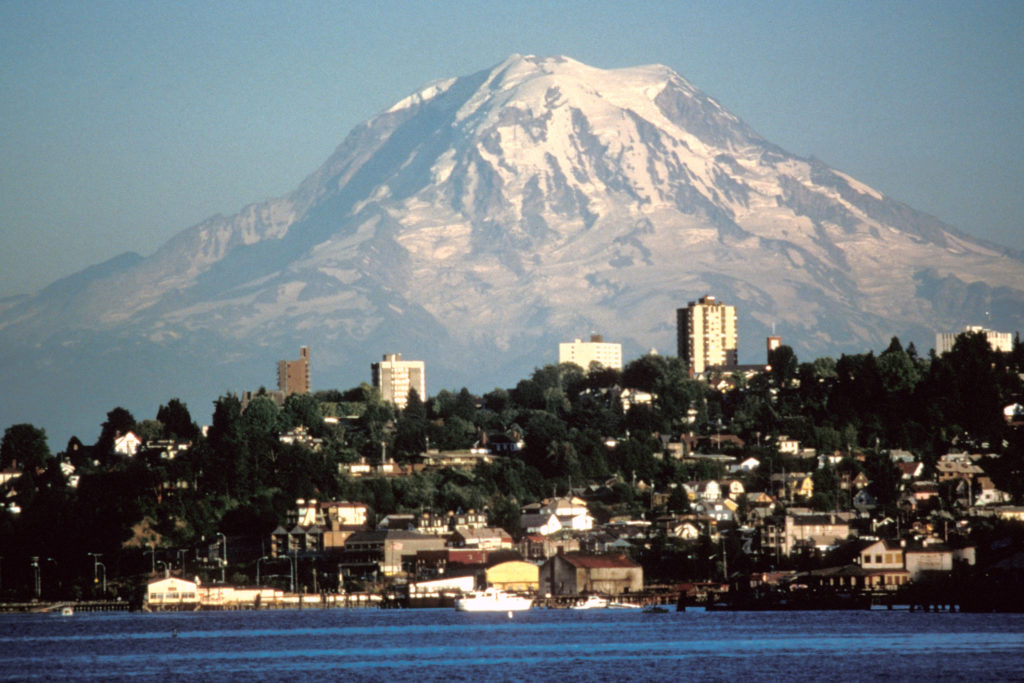 Sister Cities
"Cities have a role to play." as Annen puts it. Sister cities are not only a political message but also practical, for example to finance initiatives. Tacoma, Washington, passed a resolution15 in support of its sister city Brovary, Ukraine16, after it had been bombed - and set up a Paypal donation link.17
UNITAC
To achieve the UNs Sustainable Development Goals18 we need to use the innovative potential of cities. The United Nations Innovation Technology Accelerator for Cities (UNITAC) Hamburg19 develops innovative solutions that accelerate the achievement of the Sustainable Development Goals.
U.S. Special Representative for City and State Diplomacy
The U.S. Special Representative for City and State Diplomacy20 is a national function that essentially bridges for the first time in the history of the United States the dialogue between the cities who are at the frontlines of a number of issues, bringing home diplomatic intelligence and things that are vital potentially to the diplomatic stewardship and decision-making process of the United States of America and putting that in dialogue. As per Hachigian, mayors and governors feel transnational threats and work on addressing them. There was interest amongst mayors and governors in creating the position of the U.S. Special Representative for City and State Diplomacy and that was brought together with an interest of an administration to deliver foreign policy for the middle class and for all Americans, which isn't doable, unless there is a connection to them at the local level.
United States Conference of Mayors
"The United States Conference of Mayors is the official non-partisan organization of cities with populations of 30,000 or more. There are over 1,400 such cities in the country today."21 What is the conference for? Advocacy, Best Practices, Business Connections, Promotion of Cities, Networking.22
Global Covenant of Mayors for Climate & Energy
Climate and democracy are two places where the power at the sub-national level can really be seen. The biggest contribution, that wasn't national at COP2623 was a coalition of over a thousand mayors who "share a long-term vision of supporting voluntary action to combat climate change".24
National Governors Association
"We are best when it's ... and ... both" - this is the statement Murphy made at the latest summit of the National Governors Association25, an organization dedicated to leading bipartisan solutions that improve citizens' lives through state government. "I don't think it is an either ... or .... We are not doing diplomacy at the expense of the Biden administration and they are not trying to run our state." There is a global opportunity to be taken seriously by all actors. It's not an isolation piece where actors elbow each other out of the way: "The modern way of transnational leadership is coalitions." as Ashbrook puts it.
Mayors Migration Council
City networks are trying to get their voices heard in UN negotiations, like the Mayors Migration Council. Its mission is "to accelerate ambitious global action on migration and create a world where urban migrants, displaced people, and receiving communities can thrive."26 Currently 33 US cities, like Boston and Houston, belong to the coalition.
United Cities and Local Governments
This organization "is committed to representing, defending, and amplifying the voices of local and regional governments to leave no-one and no place behind" and to search "for a life in which the ideals of the SDGs are a lived reality."27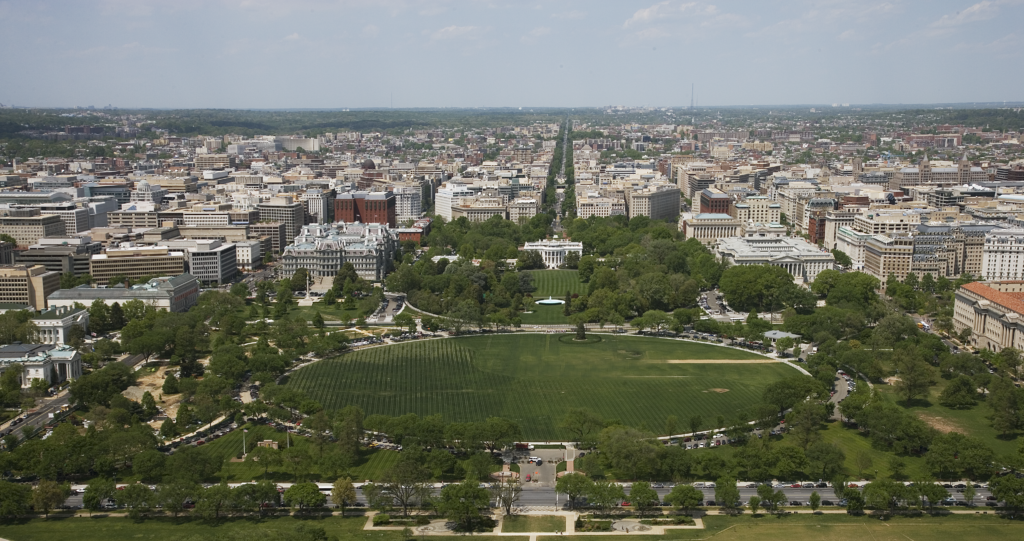 Conclusion
According to Murphy, one of the differences between being a diplomat and a Governor is the influence you can have or not have on national policy. There is an anecdote that involves George Shultz (the late Secretary of the State)28: He would call ambassadors in his office just before they were send out to their host countries. Pointing at the globe in his office, he would say: "Show me your country." 9 out of 10 of the ambassadors would point to where they were going. Shultz would spin the globe around and put his finger on Kansas saying "This is your country and don't you ever forget that." He added: "Remember one thing: Policy is made in Washington. Not where you are going to be." Similar to ambassadors, Governors and mayors have influence on policy-making, but they do not have the same power as the administration in Washington.
---
The Munich Security Conference took place February 17-19.
Links:
The speakers:
Philip D. Murphy: https://nj.gov/governor/admin/about
Nina Hachigian: https://twitter.com/SubnationalDip
Zdeněk Hřib: https://www.pirati.cz/lide/zdenek-hrib
Niels Annen: https://www.nielsannen.de
Wladimir Klitschko: https://twitter.com/Klitschko
Cathryn Clüver Ashbrook: https://www.linkedin.com/in/cathryn-cl%C3%BCver-ashbrook-46a797b
The event:
https://securityconference.org/msc-2023/agenda/event/leveling-up-sub-state-actors-as-global-players/
For further reading:
https://eurocities.eu
(LA)